DON'T STOP BELIEVING IN ME
Genesis 32:24-26 NIV "24 So Jacob was left alone and a man wrestled with him till daybreak. When the man saw that he could not overpower him, he touched the socket of Jacob's hip so that his hip was wrenched as he wrestled with the man. Then the man said, Let me go, for it is daybreak. But Jacob replied; I will not let you go unless you bless me"  
 
Don't stop believing in Me and spending time with Me, when you know that I am always standing near. I don't want you to allow circumstances to cause you to lose heart when you need Me. My Promises should always be in your heart and upon your lips.  You must not allow the enemy to make you believe that I don't care, and I won't deliver.  Keep your eyes on what I have promised you. Don't stop praying, and don't stop believing.
 
Don't let the circumstances of this world stop you from praising and worshiping Me.  Do as Jacob did, stay right there, and don't turn loose until you receive your blessing. Write the vision that I have given you; and make it plain. Now start declaring and decreeing it in faith daily. Bring it into My presence. Hold onto your dream, and don't let go of My promises.
 
I'm not a forgetful God, but talk to Me daily in prayer about what My word says.  I love to hear My children remind Me of what My Word says. It lets Me know how much the love Me.
 
Mark 11:24 Therefore, I say unto you, What things soever ye desire, when ye pray, believe that ye receive them, and ye shall have them.

That blessing has your name all over it! Don't let the enemy steal your vision! Stand on My Word and be blessed. Expect it! Believe it!  I am with you. Fight the good fight. Hold on.

Start again, and remember: If you don't quit, you will win, but if you quit, you can't win!


** WORD OF ENCOURAGEMENT FROM WHERE PEACEFUL WATERS FLOW DEVOTIONAL BOOK***


Have a Jesus filled day,
Minister Shearon

*New Books on Amazon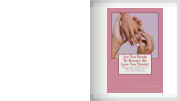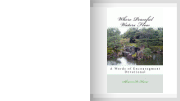 Read Now -
http://bit.ly/R6LMbE
Read Now - 
http://bit.ly/TvebGB