BIND THE STRONGMAN
I come now to speak a word of encouragement to those who wonder what to do about their  circumstances, for things occurred that have overwhelmed you and caused a spirit of confusion and fear to come upon you. You are wondering what to do, for to you it seems hopeless. But, I say, this is not a hopeless situation, for I have given you dominion and authority and power.

The time has come to rise above your circumstances.. Rise up to be the magnificent creation of what I have called you to be.   Fight the good fight of faith, and bind the strong man that you have allowed to enter into your house. I say, do not let him have his way! Rise up as mighty men and women; take the sword of the Spirit (the Word) and confront the strong man and break his  power of control over your life.  Break the power of the enemy over every area of your life now!

Exercise by faith the authority that I have given you, for I have promised that I will be with you, and MY anointing will break the yoke of every bondage. Rise up! Do not allow the enemy to hold you down.  Don't be afraid of him or his lies any longer. If you entertain thoughts of defeat and failure it will hinder you from receiving all that I have for you.  Hear Me those of you who have been looked down, those of you who are feeling you've lost your way, it is now your time of receiving.  But you must use MY words to bind the strongman, and loose yourself from what the enemy has been doing. It is time to rise up to your calling!

Don't you know I have plans for you?  Those of you who have lost everything, this is your season for recovering.  There are no limits to what I can do with your life. Now turn now from all disappointment and despair, and encourage yourself with this word. I am for you, and I am the Anointed One.  I am pouring My anointing upon you so that you may be filled with all fullness and power. Receive now that yoke-breaking anointing, and then address the strong man in the power of My word and watch him flee seven ways from you, says the Lord.  It is your time!


Isaiah 10:27 And it shall come to pass in that day, that his burden shall be taken away from off thy shoulder, and his yoke from off thy neck, and the yoke shall be destroyed because of the anointing.

Matthew 18:18 Verily I say unto you, Whatsoever ye shall bind on earth shall be bound in heaven: and whatsoever ye shall loose on earth shall be loosed in heaven.

Mark 3:27 No man can enter into a strong man's house, and spoil his goods, except he will first bind the strong man; and then he will spoil his house.

1 Timothy 6:12 Fight the good fight of faith, lay hold on eternal life, whereunto thou art also called, and hast professed a good profession before many witnesses.
Have a Jesus filled day,
Minister Shearon

INSPIRATIONAL BOOKS ON AMAZON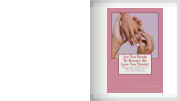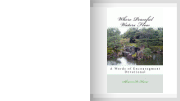 Read Now -
http://bit.ly/R6LMbE
Read Now - 
http://bit.ly/TvebGB